McCormick's Creek State Park is located at: 250 McCormicks Creek Park Road, Spencer, Indiana 47460.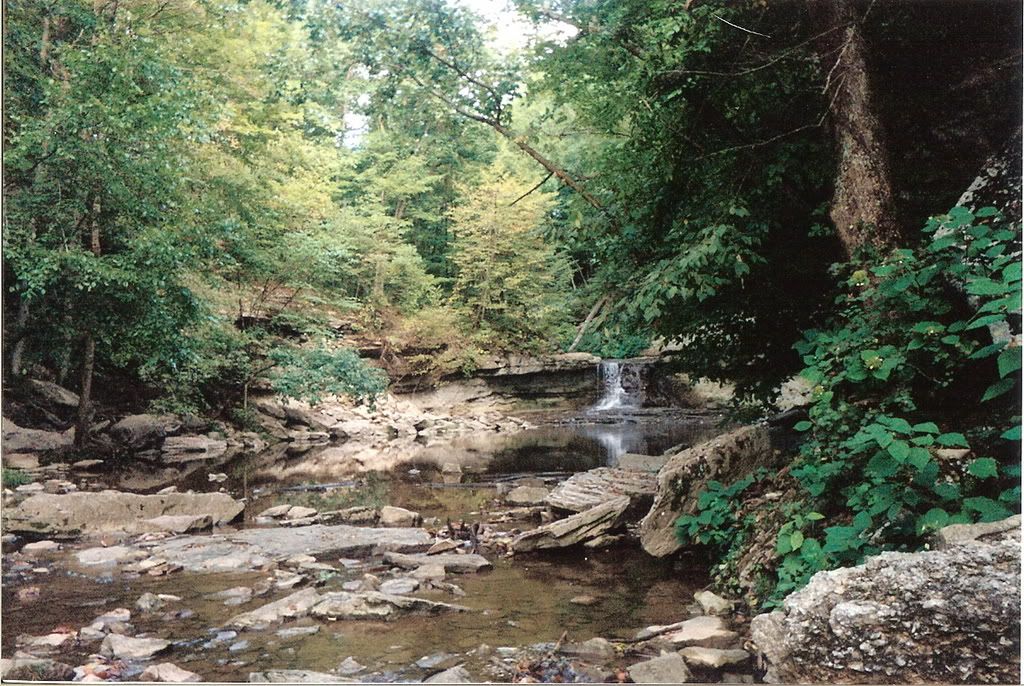 The park has more than 10 miles of easy to rugged hiking trails. The shortest of trails is .6 miles and the longest is 2 miles.
McCormick's Creek State Park is home of the Old Statehouse Quarry. Limestone that came from this quarry was used to build the Indiana State Capitol building in Indianapolis.
Also in the park is Wolf Cave. A small cave, only 57 yards long with many slender spots with low ceilings. The end opening is only 18 inches square. Tip: If you intend to explore the cave, take a flashlight.
Twin Bridges, near the outlet of Wolf Cave, is spans of overhead rock that used to be part of the cave roof.
During the Spring, over 115 species of flowers can be found in McCormick's Creek State Park.
The Nature Center has programs that include scavenger hunts, turtle walks and creek stomps.
Onsite:
birdwatching
horseback riding
fishing
camping
picnicking
swimming pool
playground
Nearby:
What's FREE to See!
Owe Valley Winery - free tours and tasting!
Soldier's War Memorial - in Spencer, Indiana
Visit the
Owen County Convention and Visitor's Bureau
for a Calendar of Events and more that's free to see!
Indiana State Parks