Deer's Mill Covered Bridge is located in Montgomery County, Indiana, north of Waveland, next to Shades State Park.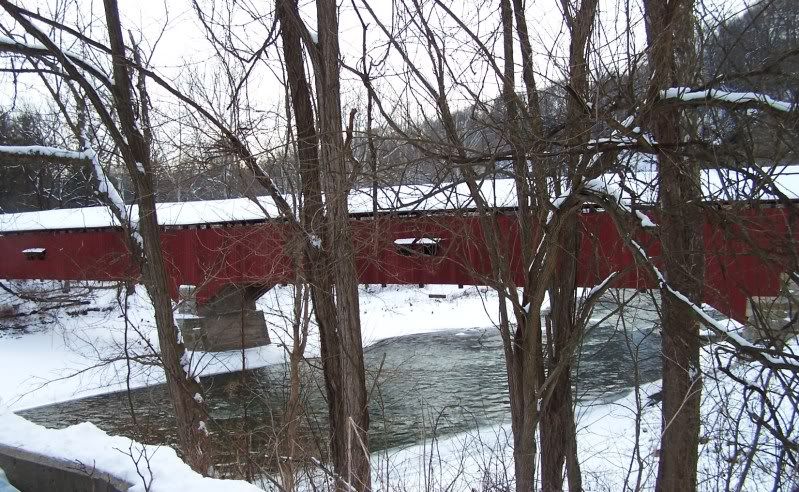 This bridge is 275 feet long, 16 feet wide, and 12 feet 6 inches high.
Built in 1878 by Joseph J. Daniels, the bridge crosses Sugar Creek.
The bridge is a Burr Arch Truss structure.
Listed as #14-54-03 in the 1977 World Guide.