Wawona Covered Bridge is located in Yosemite National Park, Wawona, California in Mariposa County.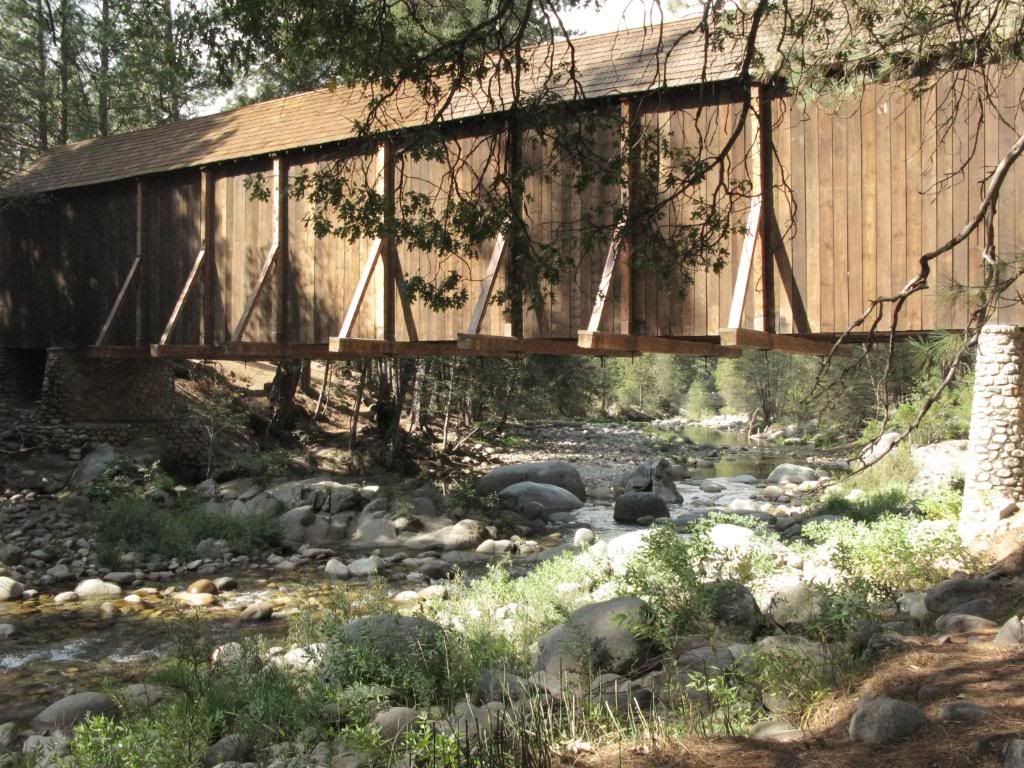 This bridge was built in 1878 and restored in 1957.
The bridge is 130 feet long, 16.3 feet wide and 13' 6" high.
The style is a covered Queen-post truss bridge.
The bridge crosses over the south fork of Merced River.