New York City, ah, The Big Apple! What an exciting place to visit. And even though you know you're going to want to pay a few bucks to visit those must see places like the Empire State Building and the Statue of Liberty, there are a number of things that are still free to see!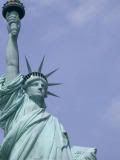 FREE to See:
St. Patrick's Cathedral - on 5th Avenue between 50th and 51st Streets
In the fall, check out the leaf foliage in one of the city's renowned parks:
Central
Prospect
Van Cortlandt
or Alley Pond!
If you're in the city on Halloween, be sure and check out the Halloween Parade!
New York City is amazing at Christmas time. FREE Things to see include:
The Tree at Rockefeller Center
Channel Gardens - between the Empire State Building and Maison Française
Saks Fifth Avenue - whole first floor is transformed into a Winter Wonderland
Window Shopping - at Bergdorf Goodman, Tiffany & Co., Bulgari, Fendi, Escada, Henri Bendel, The Disney Store, Godiva, Gucci, Fortunoff and more all within 10 blocks of Rockefeller Center.
Free Admission to Museums and More:
Socrates Sculpture Park
Theodore Roosevelt Birthplace
The Federal Reserve Bank
The Harbor Defense Museum
The Bronx Museum of the Arts
District Sculptures, please let me know if you are aware of others: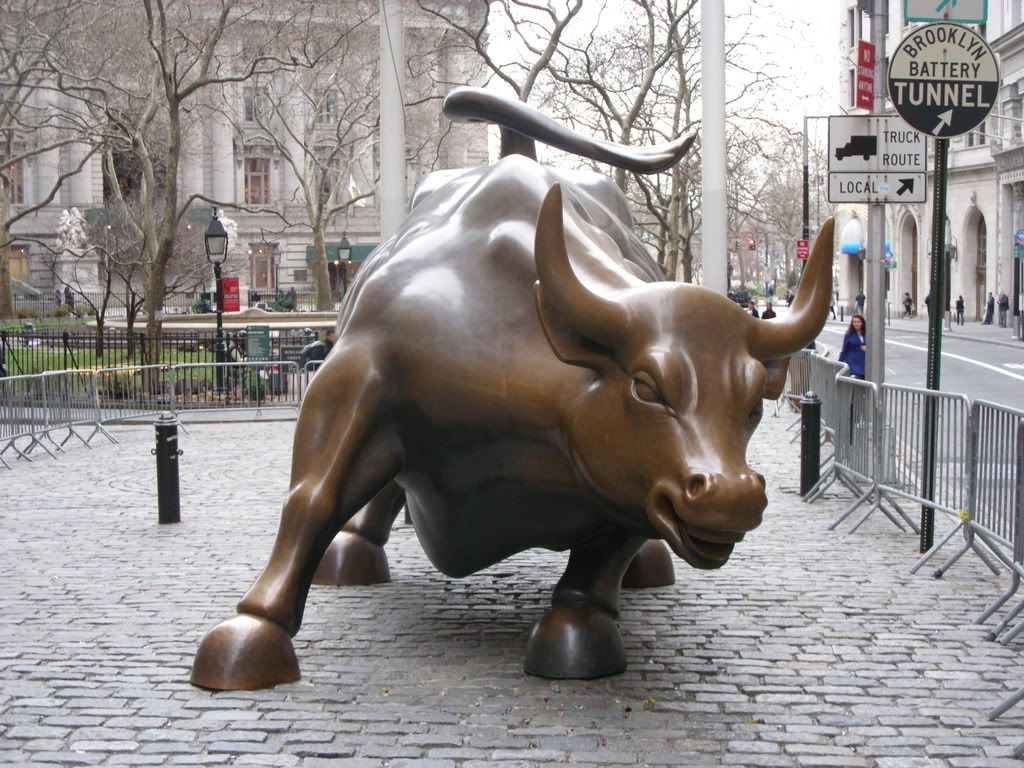 Diamond District - Two Torches at 47th Street, between 5th and 6th Avenues
Financial District - Wall Street Bull - Bowling Green Park
Garment District - Needle threading a Button - Information booth
Something unique to see if you are an art enthusiast is the over 130 bronze sculptures at the 14th Street/Eight Avenue station. The art is part of the Art for Transit program and the artist is Tom Otterness.
Transportation tips:
If you are flying in to the Newark Liberty International Airport, use the AirTrain Newark Monorail system. The system connects the airport with Manhatten (Penn Station) via the New Jersey Transit lines Northeast Corridor (red) and New Jersey Coast Line (blue). Visit the
Penn Station NJT
or
New Jersey Transit
. Fee at the time of writing this is only $5.50.
Here is a map of the
Manhattan Districts
, that might come in handy.
Check out
TimeOut.com's
list of Cheap eats NYC. They've broken it down by neighborhood, categories and even a list of free food deals at NYC bars!
Free Festivals and Parades:
More FREE to Do and See:
Winter Village at Bryant Park - free ice skating
Fusion Film Festival - Free admission - New York University's Tisch School of Arts - February
Macy's Flower Show - Visit The Secret Garden the end of March and beginning of April each year
Metropolitan Opera in the Park
Shakespeare in the Park - the Delacorte Theater in Central Park - June
Feast of O-Bon - July - Riverside Park
Movies in Central Park - August
More to see:
Concourse at Rockefeller Center - great underground area to visit, especially if it's cold outside.
Olympic Tower - waterfall, free Hellenic Art museum, Parthenon Marble Casts Collection
Where to Eat:
Katz's Delicatesssen
- Established in 1888, located at 205 East Houston Street (corner of Ludlow St.), New York, NY 10002
Grimaldi's Pizza
- 1 Front Street, Brooklyn, NY (under the Brooklyn Bridge)
Burger Joint New York
, 119 West 56th Street, New York, NY 10019
Check out
Thrillist.com
for information on where to eat for free in NYC!
Visit
New York City's Official Web Site
and
NYCGo.com
for more things to see and do during your vacation to New York City!