Shades State Park is located at 7751 South 890 West, Waveland, Indiana 47989.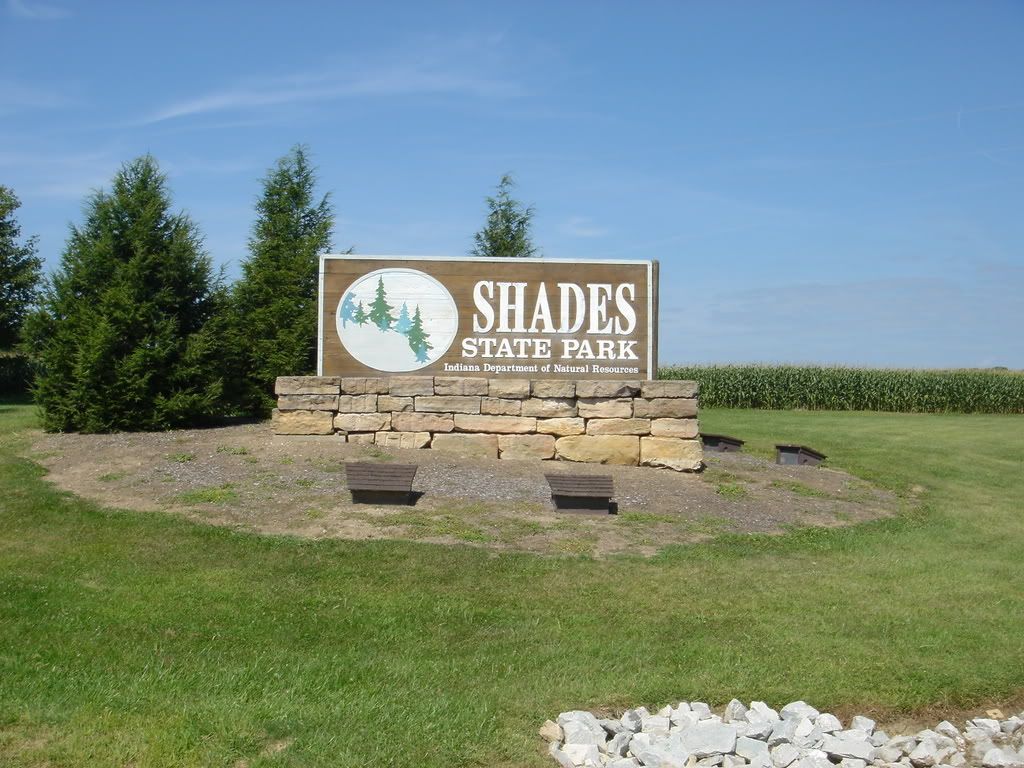 The park is known for it's sandstone cliffs that overlook Sugar Creek, incredible ravines, rock formations and gorges.
Shades State Park is a favorite for hikers as it has several trails ranging from easy to rugged, and from .5 miles to 2.5 miles in length.
Pine Hills Nature Preserve - self-guided nature trail thru amazing rock formations known as backbones - gigantic rock walls with narrow trails along the tops.
Park Features:
Devil's Punchbowl - hollowed-out bowl in the rock formations
Silver Cascade Falls - waterfalls
Lover's Leap, Steamboat Rock, Maidenhair Falls - located on Trail 2
Turkey Backbone and Devil's Backbone - two of the popular backbone formations
Onsite:
hiking
canoeing
camping - non-electric sites
birdwatching
fishing
Nearby:
What's FREE to See!
To find out what's FREE to See during your visit, check out the
Montgomery County Calendar of Events!
Indiana State Parks