Spring Mill State Park is located 3333 State Road 60 E., Mitchell, IN 47446.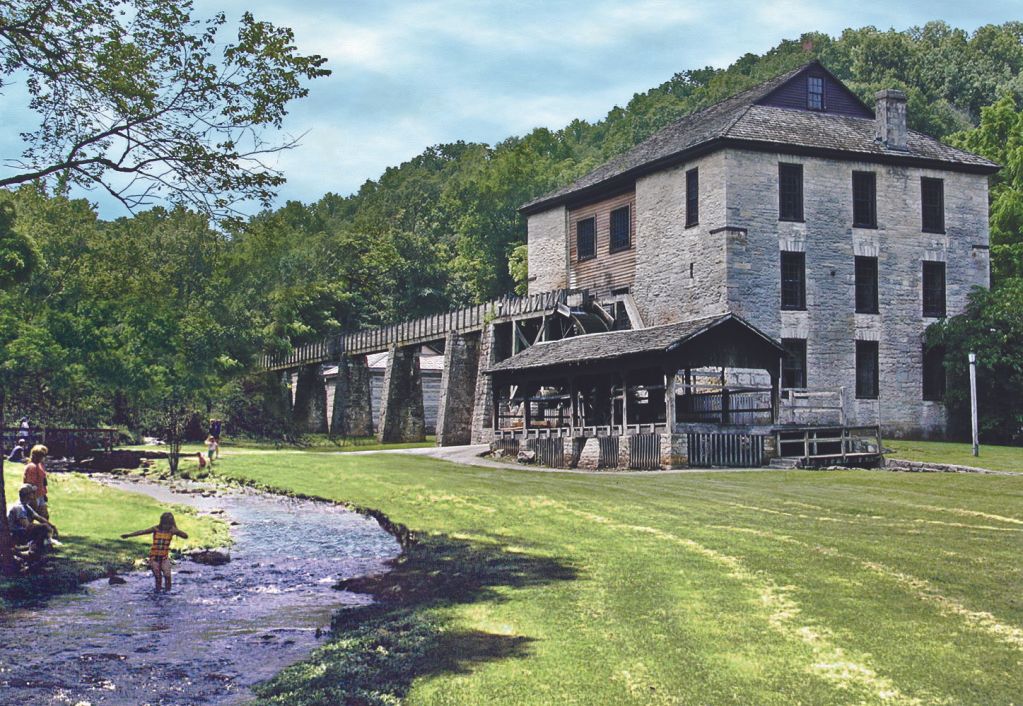 The Grist Mill, pictured above, has been turned into a Museum of Artifacts, and still grinds cornmeal daily.
The Pioneer Village on site has 20 restored buildings from the mid-1800's to explore. Interpreters can often be found in period costumes.
Within the park there are several caves that can be explored either on foot or by boat. (There is a small fee for boat tours.)
Note: At the writing of this article, Donaldson Cave has been closed to protect the bats from White-Nosed Syndrome.
Be sure and bring old shoes and a flashlight, if you intend to explore any of the other caves on foot.
Near the Visitor Center is the Virgil I. Grissom Memorial. Virgil "Gus" Grissom was one of the original seven astronauts to go into space. Inside the center his space suit and Gemini III space capsule are on display.
Trails in the park range from .25 mile accessible to 2.5 miles rugged.
Onsite:
camping
Inn
boating
fishing
hiking
swimming pool
horseback riding
hayrides
What's Nearby:
What's FREE to See!
Visit
LimestoneCountry.com
to see what else is Free to see during your visit!
Indiana State Parks